Hello everyone
well excitemnet here I won the pastel challenge over at the Totally Gorjuss blogg with my pastel mum card.Im sooo chuffed as it was my first challenge and cant wait for my lotv stamps to arrive..
Now to todays card,which Im going to put on ebay, is a Christmas Card for Sisters....
It uses tilda with heart garland and tilda wants a hug stamps.
The papers are Magnolia papers with some odds n sods thrown in from my stash.
The snowflakes have been covered in diamond dust
and Ive added guipure lace & pearl heart from WOC.
Bits of the images have been enhanced with stickles
I've tried to keep the card simple focusing on the colours and the images
and Im quite pleased with the finished result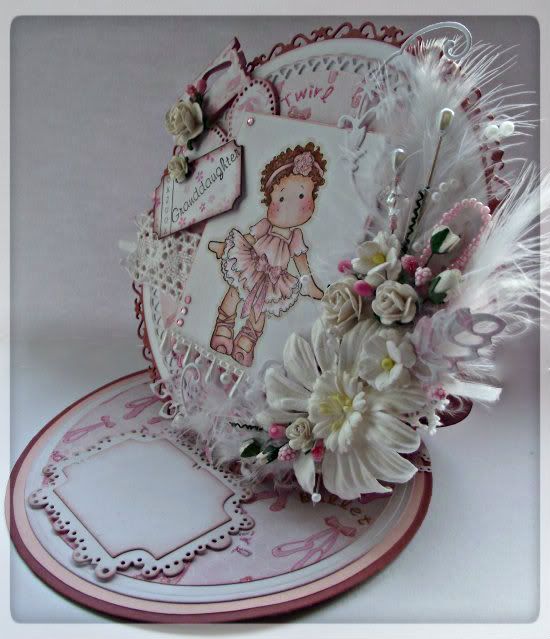 Shell